Women in Cybersecurity (Virtual)
July 28 @ 4:00 pm

-

5:00 pm

PDT
Connect online with a thriving community of women in tech as we support each other during these challenging times.
Learn How to Protect Your Remote Employees from Cyber Threats in this new norm!
Cybersecurity experts share strategies on how companies can protect their workforce and network from a variety of potential cybersecurity vulnerabilities.
PLUS
Interested in a career in Cybersecurity? Learn how to get started from successful women in this field.
With recent events impacting everyone, companies are taking swift measures to protect the well-being of their employees and quickly roll out work-from-home and work from anywhere initiatives.
Just because you're cozy on the couch doing your work, it doesn't mean you're not vulnerable to cyber-attacks. You're still using work devices, email addresses and systems. Getting attacked or compromised at home means other people in your organization are at risk as well.
In this session, Bridgette Braxton, Cyber Security Computer Engineer II at NASA Jet Propulsion Laboratory and Jade Sto.Tomas, Senior Cyber Security Associate at KPMG share their unique experience and expertise about cybersecurity in 2020 and how organizations and individuals can better guard themselves amidst a backdrop of increasing IT complexity and cyber threat sophistication.
Topics Include:
Cyber Crime Trends and Phishing Scams
Data Loss Prevention
Anonymizing Your Activities on the Internet
Digital currency and how it's used
How large and small companies are digitally transforming and creating a need for security
Benefits of adopting a "cloud first" strategy
Basic cloud security controls
Advanced security models that companies are striving for
Cyber Security as a Career
Because of the massive shortage of cybersecurity professionals today, now more than ever is the best time for women to step in to help fill the need. If you are interested in starting a career in the world of cybersecurity, Jade and Bridgette will fill you in on how they got started.
Network with the Women in Tech Community
As with all Women's Voices in Tech events, this virtual event will bring together some of the most successful and interesting women techies in Los Angeles and beyond. Don't miss this opportunity to expand your professional network!
The Presenters

Cyber Security Computer Engineer II at NASA Jet Propulsion Laboratory
Bridgette works in Cyber Security as a Cyber Security Computer Engineer II/Investigator were she focuses on Data Loss Prevention, identifies and documents relevant findings by using computer forensic analysis, data recovery, conducts small to large complex examination of digital media, cyber intrusion detection, and incident response. Ms. Braxton is also a team member of the FBI's Los Angeles Electronic Crimes Task Force and a member of the FBI's Cyberhood watch team. Other duties consist of Risk Management, SOC 3 team, and threat hunting team.

Ms. Braxton education background includes an Associate in Science in Criminal Investigations, Bachelors of Science in Criminal Justice with a concentration in Forensic Psychology (Summa Cum Laude) and two Masters of Science one in Cybersecurity Computer Forensics and the other Cyber Intelligence.

Ms. Braxton has also published an online self-paced course for eforensics on " Forensics Imaging Self-Paced Online Training (W10) were you can earn 18 CPE credits". Bridgette has also published an article in eforensics magazine called:
"CREATING A FORENSIC IMAGE OF A HARD DRIVE USING FTK IMAGER AND IMAGER-LITE FROM ACCESSDATA"

Senior Cyber Security Associate at KPMG
Jade is a Cyber Security Senior Associate at KPMG, focusing on developing a specialty in cloud security compliance. She currently assists various Technology clients with their cloud compliance initiatives. She received her Bachelor of Arts in Economics from the University of California, Los Angeles.
________________________________________________________________________________

Victoria Dew
Host & Co-Organizer at Women's Voices in Tech
Victoria Dew is the Founder of Dewpoint Communications, a firm dedicated to helping purpose-driven entrepreneurs and companies make an impact in the world. As a business coach she helps service-based solopreneurs build successful companies they love. The consulting arm of Dewpoint Communications works with corporate clients to deliver world-class employee experience and culture that drives business growth.
Attendees will be contacted with the Zoom URL for this meeting approximately 1 hour prior to this event.
About Women's Voices in Tech
Women's Voices in Tech is presented by Code District Software, Engineering Training. Our purpose is to help women in the technology field and those aspiring to begin careers in the field, to forge strong, lasting relationships within the community. We're creating unique opportunities & connections to help you grow your business and career. What to become a member of the Women's Voices in Tech community? Join our meetup here.
Partner with Us
If you would like to host or sponsor a Women's Voices in Tech event to, promote your brand, product or service, or recruit IT professionals from our network of talented and diverse professionals, e-mail us at [email protected]
Past WViT Events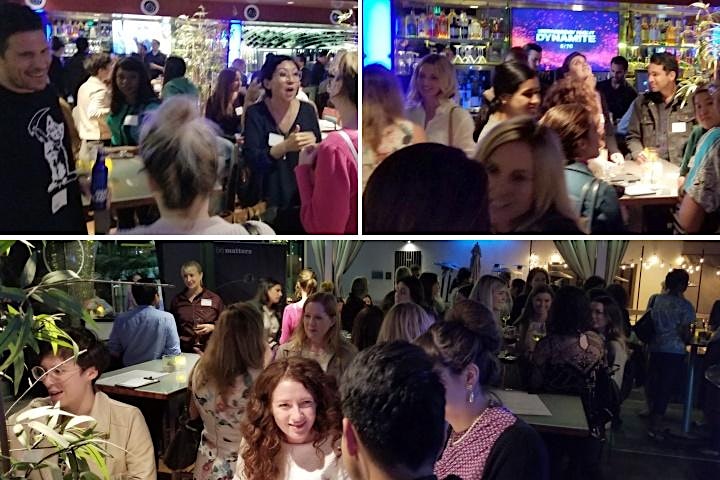 Women in Tech Networking Happy Hour • 01/30/20 • Shade Hotel, Manhattan Beach • Sponsored by xmatters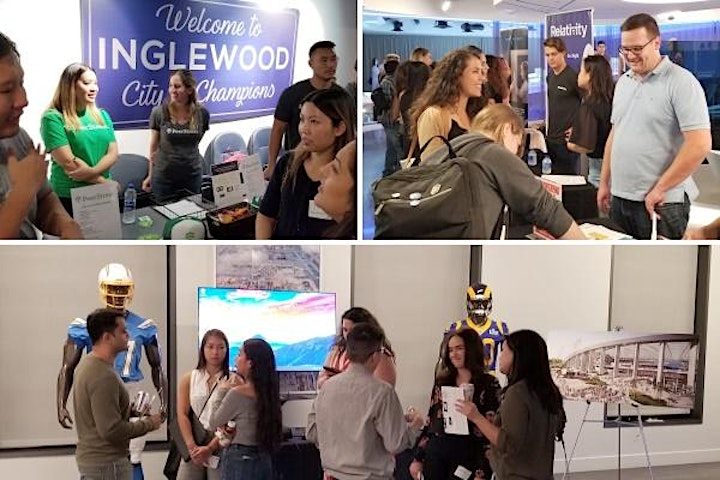 Women in Tech Career Building and Networking Night • LA Stadium Premiere, Playa Vista • 10/23/19 • Sponsored by Motor Trend, eSalon, Emerge Inc., Relativity Space, PeerStreet and Virgin Hyperloop One.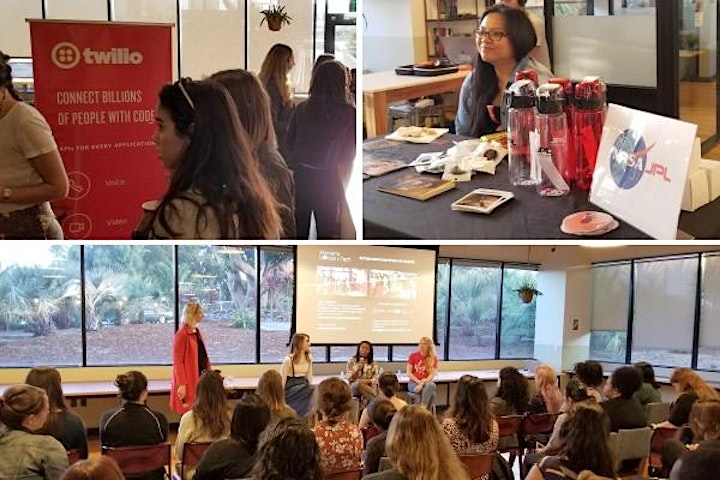 Women in Space Tech • 05/07/19 • WeWork, Manhattan Beach • Sponsored by Twillo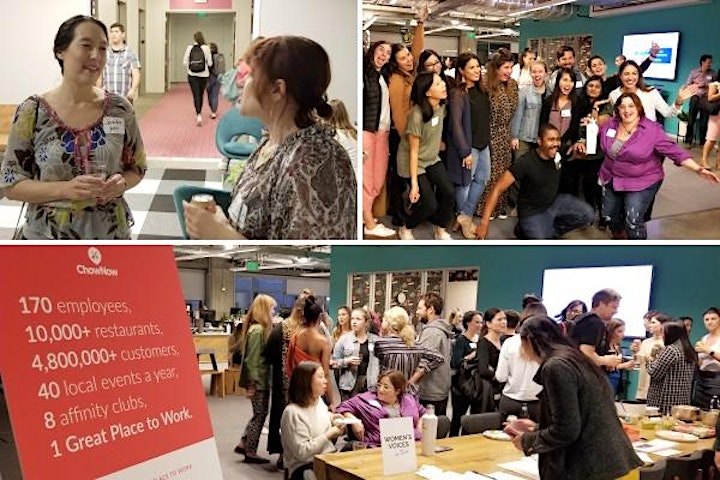 Women in Tech Networking Happy Hour • 10/04/18 • ChowNow, Playa Vista